Sam Warburton ends his reign as captain of the Wales Rugby Team. Alun Wyn Jones has been selected to take over his position. Ospreys lock Alun, of 31 years of age, is set to take on the captainship and the formal handing over will happen on 17th January. Interim coach, Rob Howley would also be announcing the members of the Six Nations team on the same day.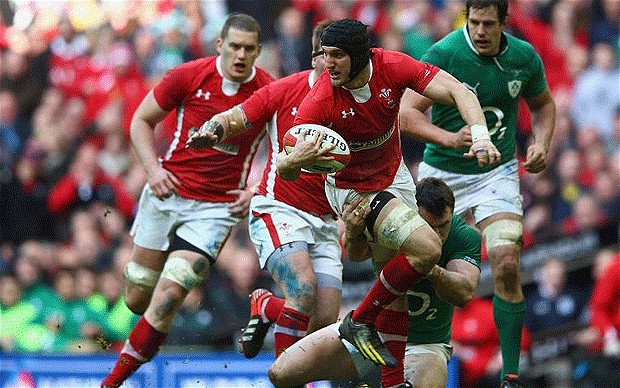 That is how the New Year has begun for the Wales Rugby team. Sam Warburton started off as a flanker from Cardiff Blues. He took on captainship of the team back in 2011. He led the team to victories against the Irish Lions as well as the British along with a win against Australia in the year 2013.
Jones would be taking over charge of the team after the final test against the Lions is done. He also has experience of captaincy of the team, having led the team five times before. Warburton was one of the youngest players to be a skipper for the team.
He also led the team in a World Cup where the team was able to move to the semi final stage. He also led the team in a Six Nations Grand Slam tournament in 2012. The following year the team was able to win the same Championship. Warburton skippered for the team in 2015 as well. Here the team was able to beat England in the quarter finals.
Indeed, Warburton had an eventful period as captain for the Wales team. Alun Wyn Jones on the other hand, had put in nine tries out of a total of 105 appearances for the team. As the change of captainship comes on, the head coach feels that the team had a good tenure while Warburton was captain and it remains to be seen how well the team fares under Alun's captainship.